3 Ways to Use your Public Library for STEAM Education
Good news! You don't have to invest a lot of money or have any prior knowledge to teach your kids engineering. If you live in an area with a good public library, you may have resources available to you that are worth looking into. The public library can be a great way to introduce a concept and get hands on experience with it.
STEAM KITS
Our local library system (Plano, TX) now offers around 50 different learning "kits" for weekly loans. They vary in focus and age level, and offer families a chance to experiment and learn together at no cost. The topics are perfect for homeschooling or supplementing science and engineering learning: Human X-Ray, Measurement Capacity and Volume, Optics, Lego NXT, Finch Robot, Sound and Hearing, etc.
We checked out our first kit this week: Advanced Snap Circuits. We already own a Snap Circuit set, but this kit offered more background and context information. Along with a Snap Circuits Extreme Set were two books on electricity (How Electricity Works and What Are Electrical Circuits) and a Bill Nye DVD, Electrical Current.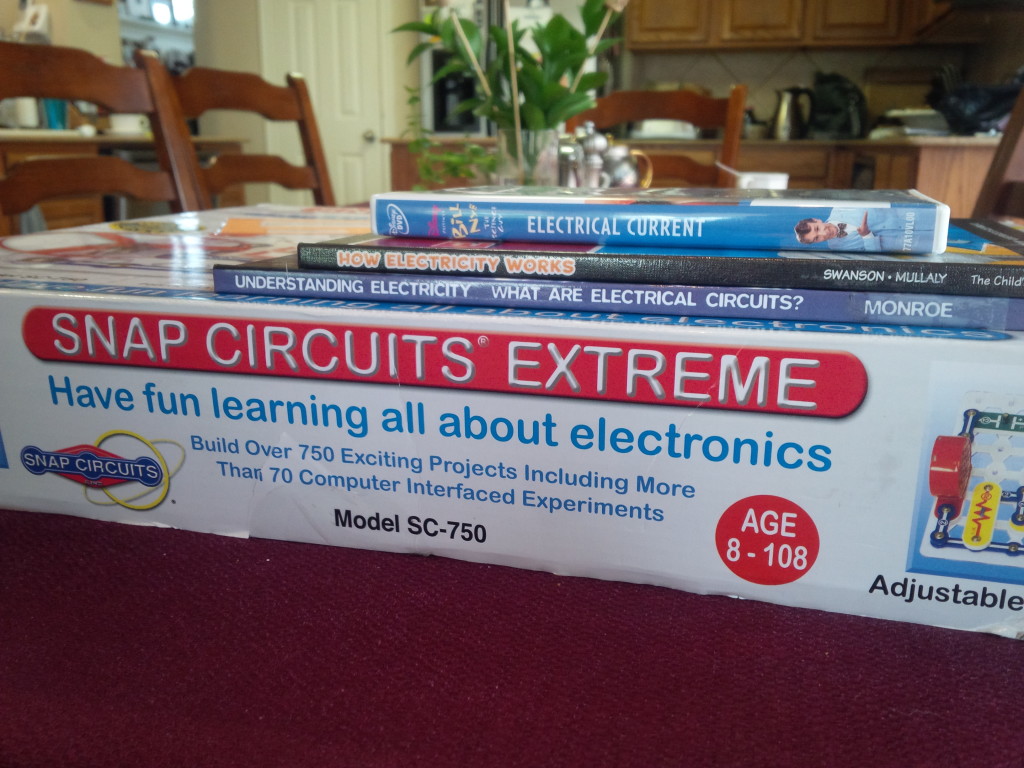 Some kits are perfect for bringing home and letting inspiration do it's thing. This kit seemed best if we worked through it together. With our library, these are special one week loans, which means we need to be deliberate with when we check them out. We needed to set aside time to work through it as a family before the loan expired. But that's not necessarily a bad thing, and we've already put a hold on another kit.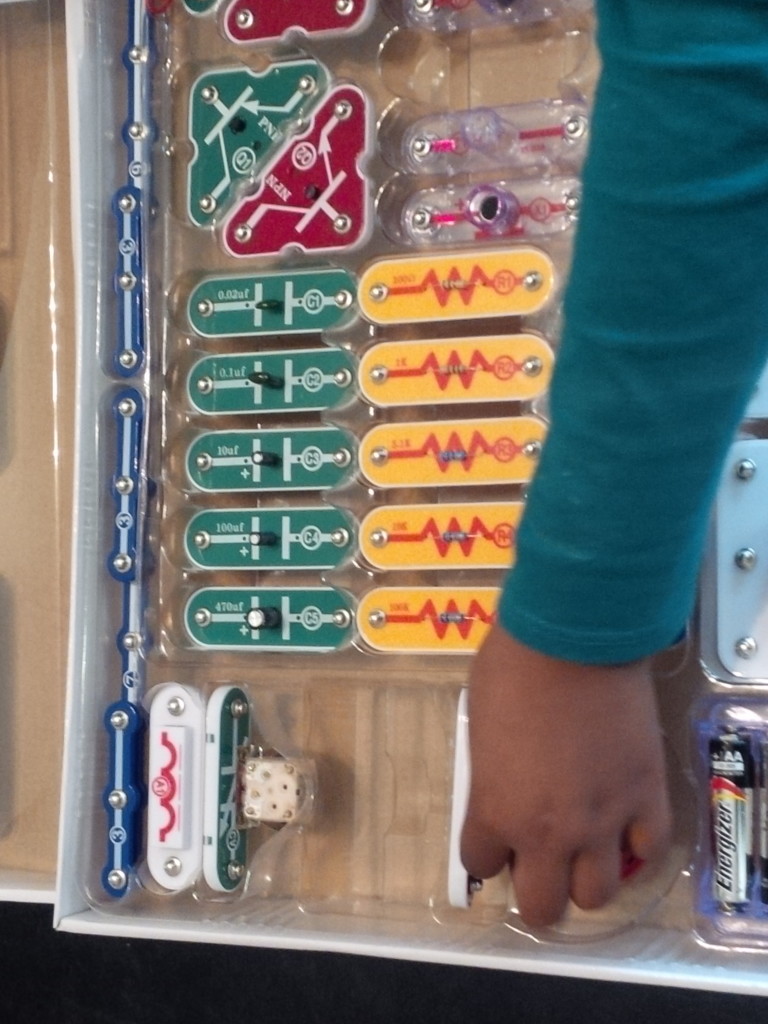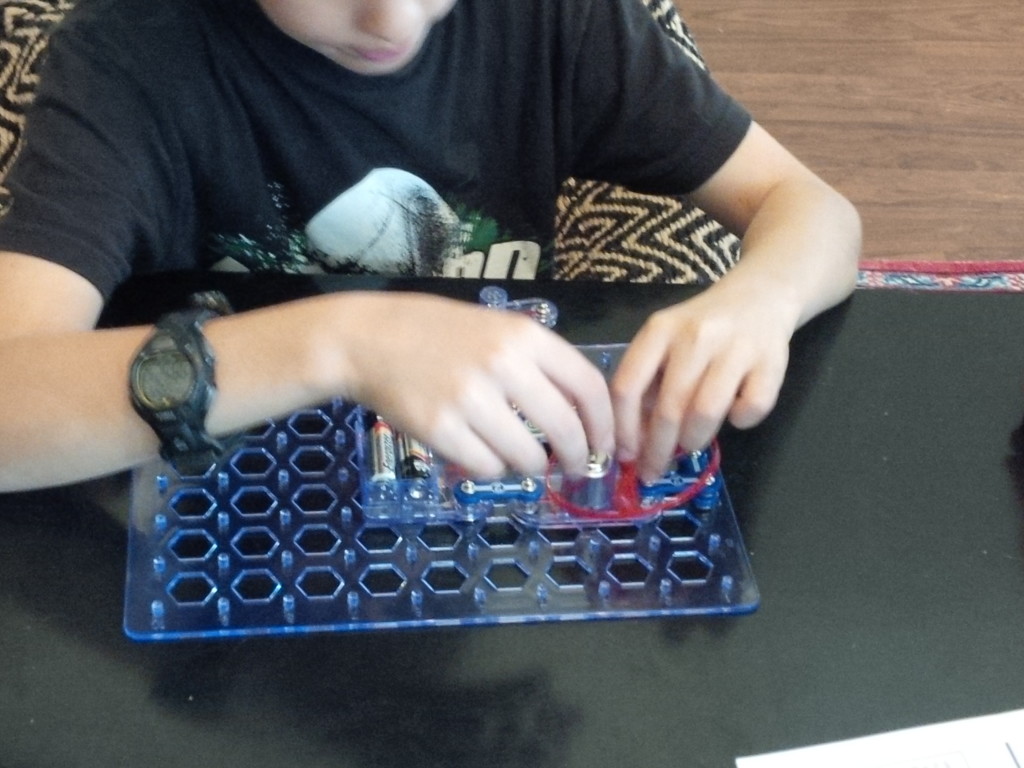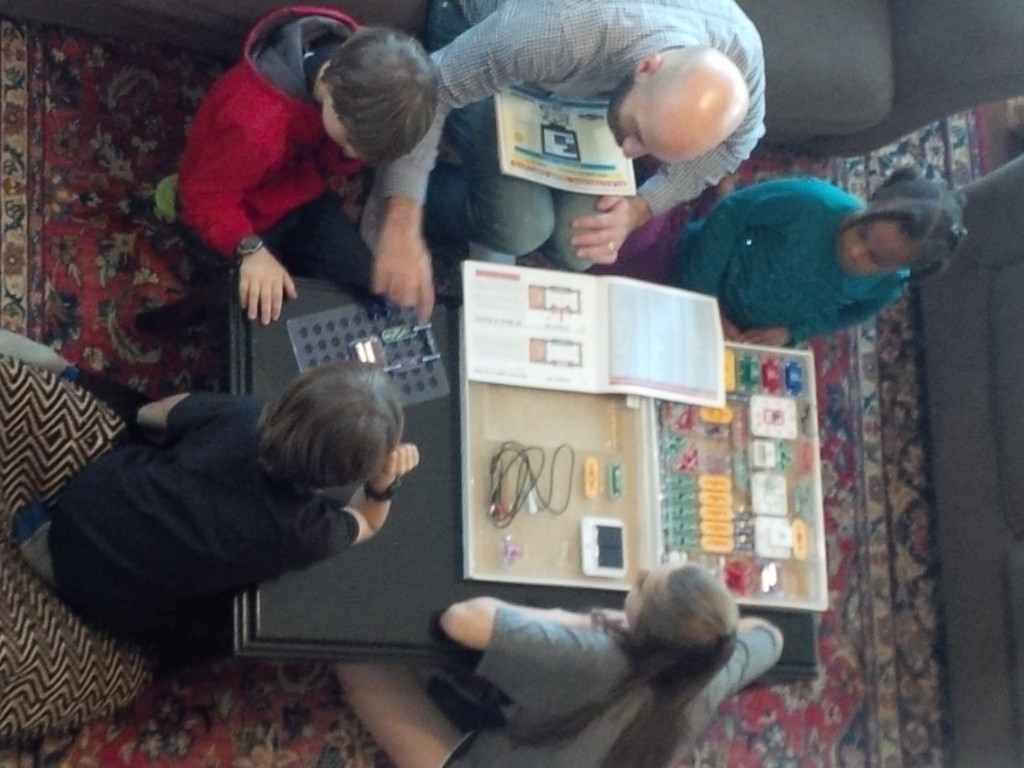 STEAM CLASSES
Our library also offers family STEAM classes-typically 1 day but some are multiple day courses. These are a great opportunity to try out more expensive kits or systems before making an investment. Families build and program LEGO robots with WeDo kits or EV3 kits or learn how to program the Finch Robot using Scratch. Classes usually walk families through a program together and then let you create and explore on your own.
Other classes are just for kids. Our library's catalog is full of classes designed just for kids to get introduced to coding, programming, robotics, stop motion, graphic design and loads more. Some were tempting for me to sit in on with my kids (Podcasting 101?). They even have a few 3D Printing design classes. Our oldest can't wait to try one.
STEAM ACTIVITY BOOKS
And we can't forget what the library does best: books! We love this list of 10 Awesome Steam Activity books. Almost all are available at our library branch. Or ask a librarian, they'll know the most popular books for whatever your student's interest.
Have you used your library for encouraging STEAM education or play?
Want to keep up with the latest projects and resources from Teach Kids Engineering? You can subscribe to the page and follow us on Facebook, Youtube, and Pinterest.