LEGO Mindstorms Music Box
This is a fun project using a LEGO Mindstorms EV3 set along with a few household products: The LEGO Mindstorms Music Box.
(Updated 2/21/17 – Added full build instructions along with a video showing how the Mindstorms Music Box is all put together).
Check out the video below to see how it works. Now that we have it up and running, every song in the world (that uses 8 notes or less) is within our reach.
Here's our first test with the music box playing a simple scale.
For Test #2, we tried a simple melody. See if you can recognize it.
For the last test, we tried out a song that also used simple chords.
This was a fun project using a few things we had around the house. A large oatmeal container, push-pins, some metal s-hooks from the garage, and a kids xylophone. And of course our LEGO Mindstorms EV3 set.
Want to try this project? Now there are full build instructions available for download: LEGO Mindstorms Music Box Build Instructions Also, check out the video further down in the post to see how it's all put together.
The software for the LEGO Mindstorms Music Box is very simple. All the program needs to do is turn the 2 large motors at a slow speed once the button is pushed. In fact, most of the 'programming' for this robot will be placing the pushpins to program new songs.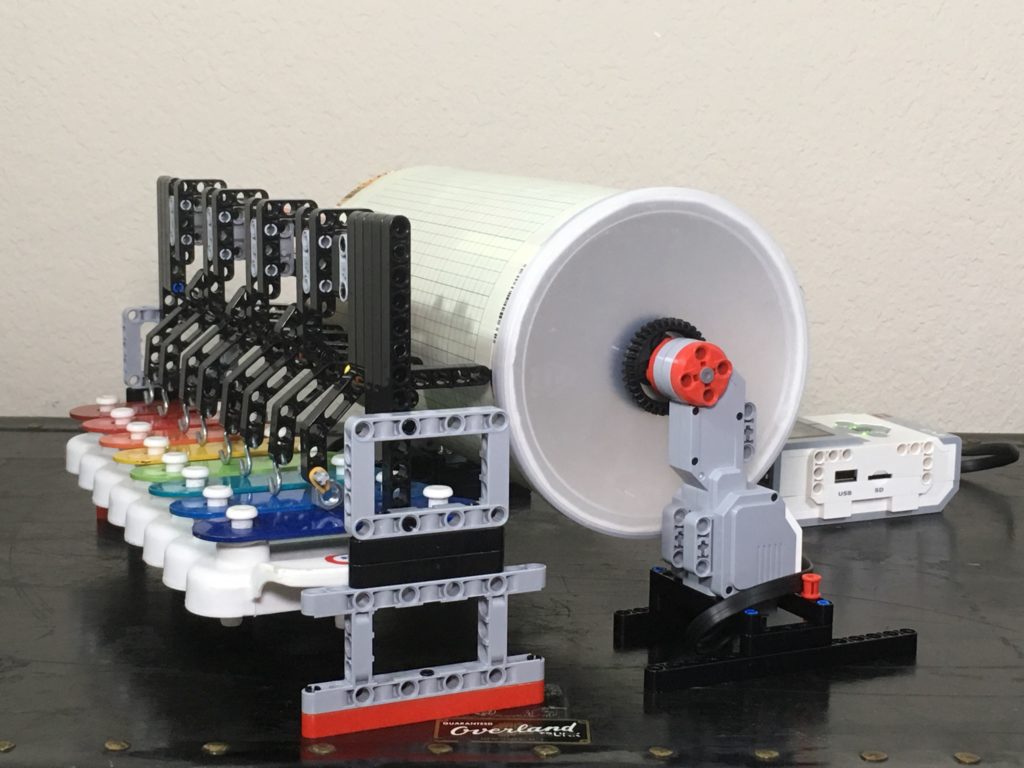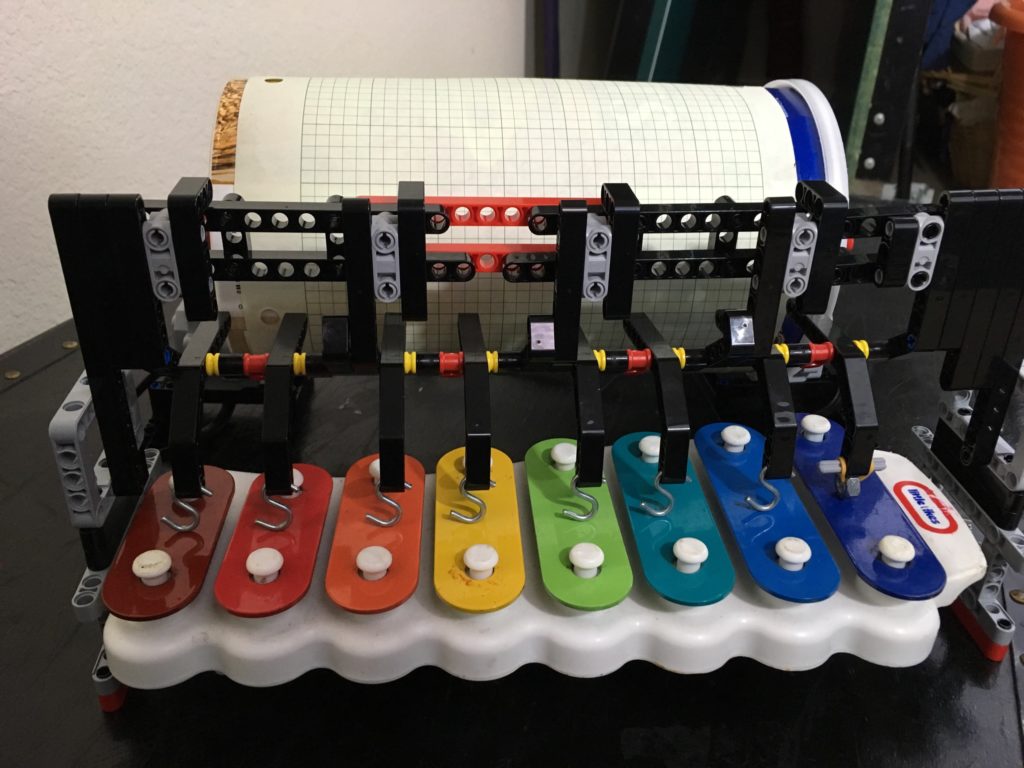 The oatmeal container with the pushpins contains the song "program". The pushpins are simply moved around to create different songs. The EV3 software mainly turns the 2 large motors at the set speed. We modified the speed of the motors for each song slightly.
We covered the oatmeal carton with graph paper to help place the pushpins accurately. I think this would have been very sloppy and difficult without the graph paper as a guide. For the xylophone, we took apart a toy xylophone and just used the top portion.  We place some of the large wheels from our Mindstorm set as a base for the xylophone to sit.
We used metal s-hooks I found in the garage on the hammers to get a little better sound as the hammers strike the xylophone. See below for photos showing a closer look or watch the video below to see how it is all put together.
We hope you enjoyed this project. Also, please check out our other LEGO Mindstorms Creations – EV3 Dancing Robot, EV3 Basketball Robot, Rubik's Cube Alarm Clock, Mindstorms Booby Trap.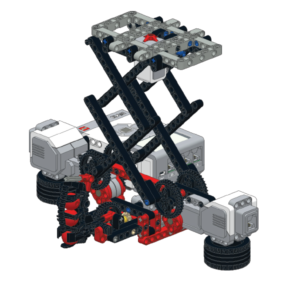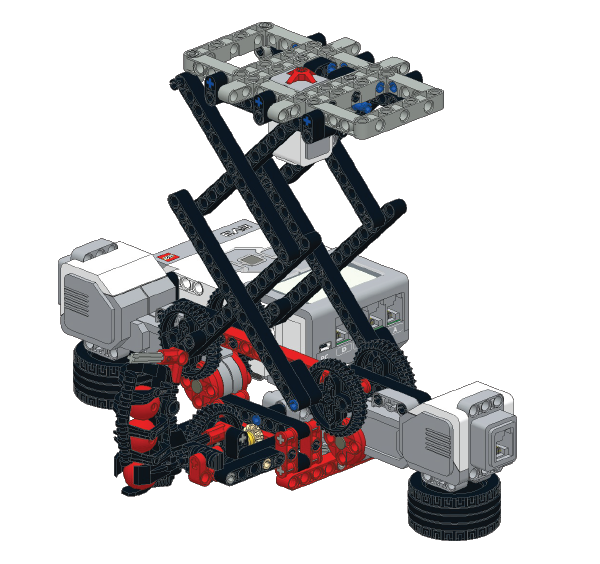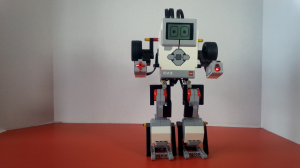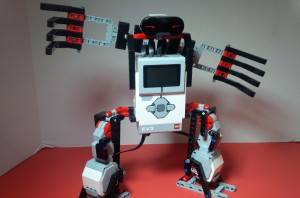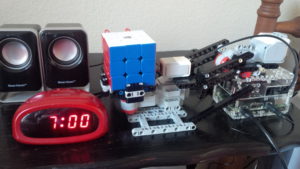 For more amazing videos visit and subscribe to our Youtube Channel.
And check out some of the great books below for great Mindstorms lessons and ideas.
Want to keep up with the latest projects and resources from Teach Kids Engineering? You can subscribe to the page and follow us on Facebook, Youtube, and Pinterest.