How to Teach Kids Engineering – 5 Keys to Success
A while back, I guest posted on the Homeschool Tracker blog called How to Teach Kids Engineering. This was a short article featuring 5 keys to engage kids in the world of engineering and received tons of positive feedback. Since these key ideas are the heart of everything we do on TeachKidsEngineering.com, I want to take some time to expand on these in greater detail.
An engineering education typically does not begin until the first year of college. In fact, true engineering classes do not start until the 2nd or 3rd year since they require foundational science and math classes to be completed first. I believe that an engineering education can start much earlier, with the right approach.
1. Always Be Building the Foundation
Really fun engineering projects require some basic tools. Do the kids want to build a robot? That requires them to understand a little bit about coding, electronics, and motor control. The biggest challenge for us as teachers and parents is teaching them the fundamentals without losing their interest. How do we give them the necessary tools without pushing them away?
The trick is to work in the fundamentals in a way that does not feel grueling. Fortunately there is a rapidly growing number of resources available to help you do just that.
Sites like code.org and Scratch are designed specifically to introduce kids to coding in fun and unique ways. Products like Snap Circuits and Little Bits are designed to get kids excited about electronics. There is a growing number of innovative educational robotics kits: LEGO Mindstorms, Ozobot, Dash and Dot, just to name a few. There are even products that teach kids the fundamentals of video game design such as Bloxels and Mario Maker.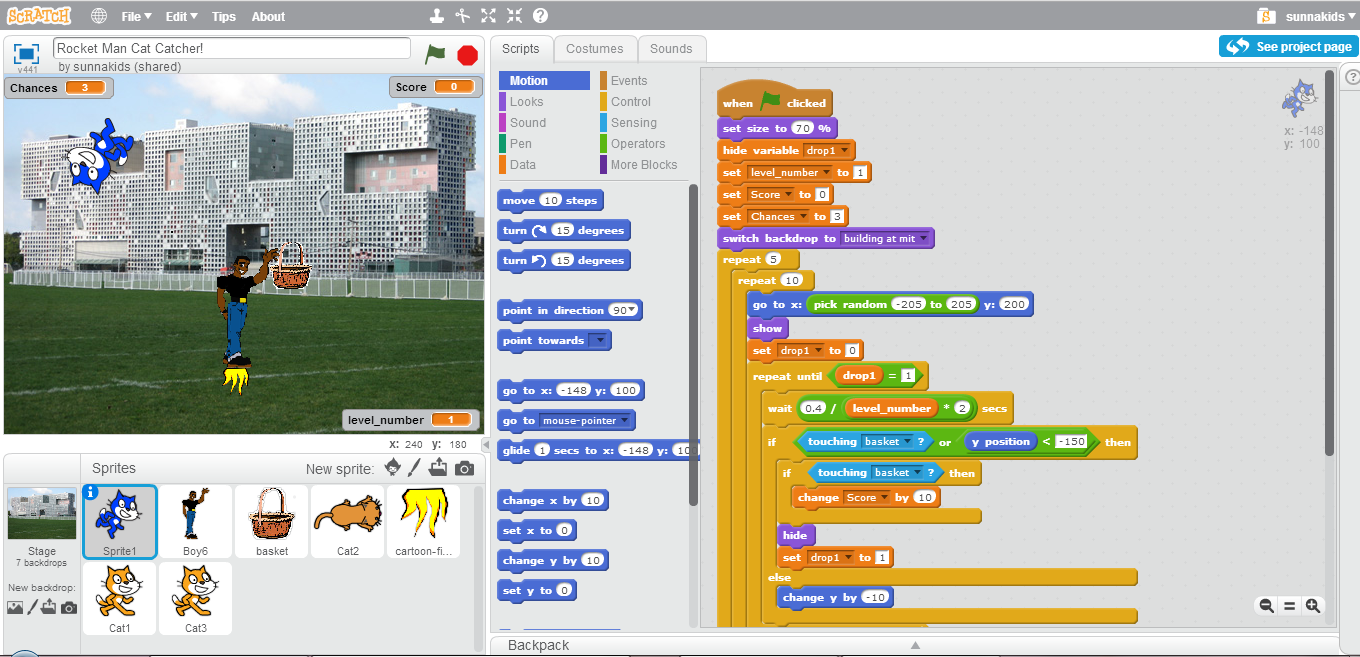 For more examples, check out our Resources page and our STEM Toys Page.
It's important not to delay real engineering projects until they master the fundamentals. Work on building this foundation alongside engaging projects to keep them excited.
2. Allow Them to Build Freely
Creativity is an important part of engineering. Creative talent takes time to develop and kids need to exercise their creative muscles.
I have seen a disturbing pattern in myself and the majority of other adults. When I was a kid I could spend hours drawing, but somewhere along the way these creative pursuits faded into the background. I believe this is because at some point we start to compare ourselves to others and become self-conscious. We started to notice that some other kids were way better at drawing. What we don't realize is the number of hours the 'talented' kids have spent to become so good.
I learned a very valuable lesson from my wife Kristen's family. They are all creative – her father paints, her brother is a professional photographer, her mom and her are both extremely talented with drawing, crafting, culinary arts, you name it.
But here's their secret – they have always created freely. Thankfully Kristen has passed on these good habits to our kids. She lets them run through tons of paper and supplies and doesn't hold them back. And that's the trick – encourage them, but don't hold them back. My tendency might be to say "Hey, you're wasting a lot of paper", but I've learned it takes thousands of drawings to develop a talent.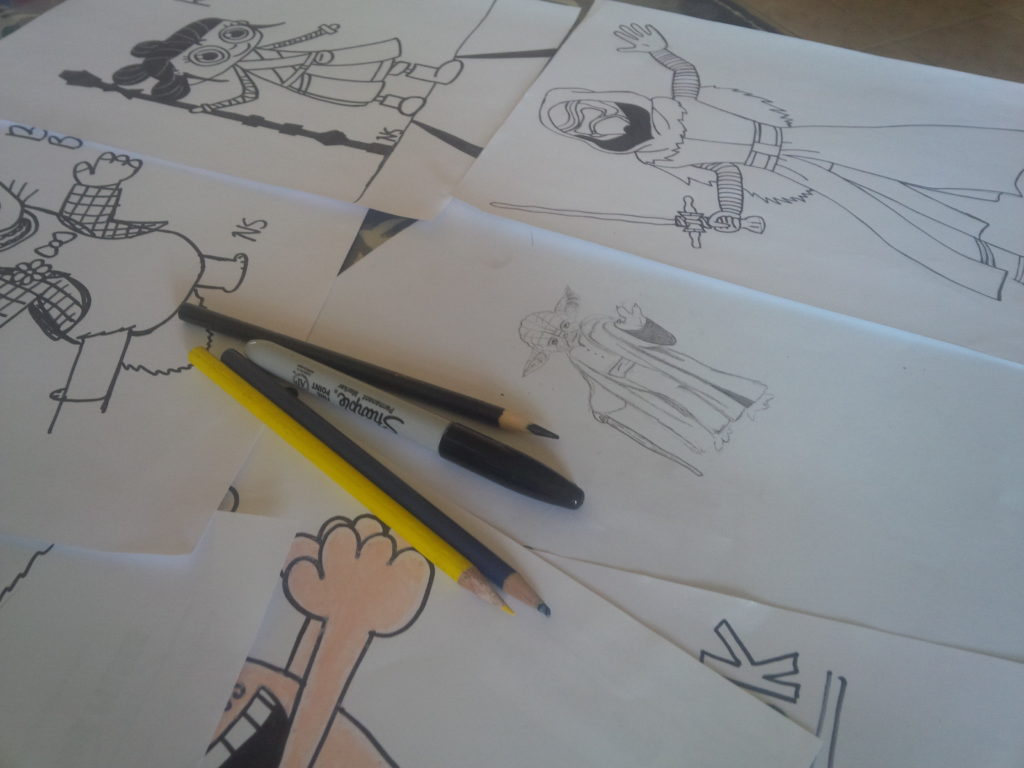 We have a big collection of LEGOs at our house and realized a long time ago the kids can spend countless hours creating. We have found this same unlimited creative energy when we decided to let them play Minecraft – I am always amazed at the scale and level of detail they put into their creations.
Do you have kids that need to rediscover their creative side? Art for Kids Hub is a fantastic Youtube channel to get them into drawing. LEGO Digital Designer is a free program where they can build LEGO creations with unlimited pieces.
3. Seek Out Inspiration
Kids need vision casting. Lots of it. When I mention a new project idea to them, I usually get mixed reactions. But after we watch some amazing videos together on that topic, they are excited and ready to dive in.
So just before we start a new type of project, we all sit together to watch some Youtube videos to get inspired. Before we created our first LEGO Mindstorms robot, we watched a ton of videos and then picked our 10 favorite. When we wanted to build our own Rube Goldberg machine, we watched amazing videos and that inspired us to do multiple projects. Inspiration gets our minds ready to do big things.
Check out some of our lists of Inspirational videos:
4. Go for Fast Results, and Then Get in Over Your Heads
When starting a new type of project, start with something small where the kids will see fast results. Unfortunately there are times on engineering where things are not going as planned and it takes some time to work through the problems. The key is to help the kids taste success early so that they stick around through the trials.
One way to do this is to do a smaller version of the project with very few obstacles. When we first invested in our LEGO Mindstorms EV3 robotics set, we started by building a few robots from the instructions provided by LEGO. The kids were very familiar with LEGO style instructions and they were able to see something work right away without too much effort. This early success create the initial excitement. Once the initial excitement is there, it's time to go big.
When you take on an ambitious project, you and the kids will learn valuable lessons you did not anticipate, even if you do not succeed. After following the instructions for a few LEGO Mindstorms projects, I threw out the idea to my kids of building a dancing robot. This presented a few challenges – we needed to build a robot that was stable enough to not fall over while dancing and we needed to figure out how to synchronize a robot's movements to music. As we dove into the project and got to the point of making a video, we also learned about photography, video editing, and sound editing.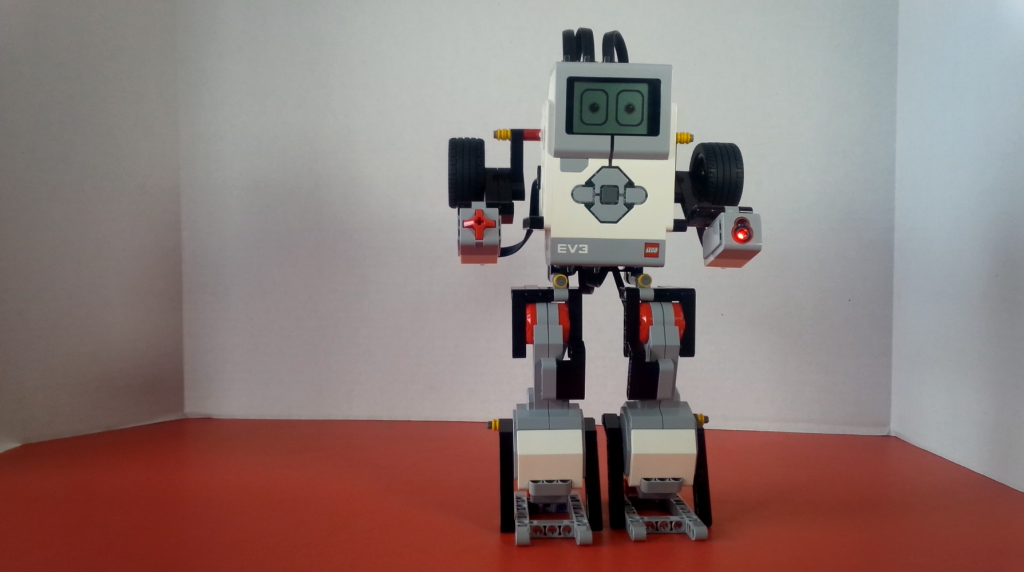 We've gone on to create multiple new projects with our Mindstorms set – a basketball robot, a music box, and a Rubik's cube alarm clock. We are still continuing to learn as a result of these projects – we are learning about CAD and publishing tools so that we can create building instructions for our project and share it with the world.
5. Share Your Work
After you complete a project, share it. This gives the kids a chance to be proud of their work and their work can be instructional and inspirational to others. Great engineering comes from great collaboration.
Our kids have really enjoyed sharing our work on Youtube. Scratch is a great programming site where you can share your projects and allow others to 'remix' your code to build new projects based on your initial creation. A great idea becomes even greater when you share it – you begin to get feedback and suggestions and most of all encouragement.
Check out the Teach Kids Engineering channel on Youtube.
An engineering education can prepare your kids for an exciting and fulfilling career, or it can provide them with key knowledge and problem solving skills to empower them in whatever they do. The key is to make it fun as you learn and grow with them!
Want to keep up with the latest projects and resources from Teach Kids Engineering? You can subscribe to the page and follow us on Facebook, Youtube, and Pinterest.