Our Favorite Lego Mindstorms EV3 Projects
A couple of years ago I bought the kids a LEGO Mindstorms EV3
 set. It has been a really fun way to learn about robotics together. The best thing about the Lego Mindstorms concept is that it is easy to download and share building instructions and software. We have enjoyed this set so much that it is one of our Top Recommended STEM gifts.
Robotics is a challenging subject to teach, and Mindstorms helps to remove some of the difficult barriers and to engage kids quickly with fun and interesting projects.
These videos have inspired our family to create EV3 projects of our own, like our LEGO Mindstorms Dancing Robot, our LEGO Mindstorms Basketball Robot, our EV3 Music Box, and our latest EV3 SpeedCuber Alarm Clock.
Here are some of our favorite Lego Mindstorms EV3 projects from around the web.
1) EV3 Puppy
Let's face it. Everyone loves a good puppy video. This Mindstorms Puppy looks really cool and the software and sensors make it very interactive. The building instructions and software are both available and easy to download. Unfortunately for us, the project uses the Lego Mindstorm Ev3 Education Set
 which is a little more expensive than the home edition that we have. I'm thinking about splurging on this in the future because it is a fuller set with more sensors. Also, the Lego EV3 bricks (main computer component of the robot) can communicate with each other with Bluetooth, so it opens the door for interactive projects with two robots if we had a 2nd set. The build instructions are available here.

2) EV3 Santa's Sleigh
This is a really great and fun EV3 robot to impress family and friends during the holidays. The building instructions are easy to download and follow and are available here.

3) Cube Solving Robots
Our favorite Lego Mindstorms robot we have built so far is the Mindcuber robot. This creation by David Gilday immediately captured our attention. There is already something fascinating about watching a person solve a Rubik's cube, watching a robot solve it is pretty awesome too. The Mindcuber software also will solve the cube for different cool patterns like checkerboard, snake, and flowers. The CubeStormer of course is another cube solving robot using the same algorithm, but it uses 8 of the Mindstorm bricks to solve the Rubik's cube is an incredible world record time.
See the Mindstormer Robot in action here.
4) Guitar Playing Robot
This is a really creative and I like the way it shows the robot one section at a time in the video. Unfortunately there are no building instructions for this one, but it is definitely a must-watch and an inspiration for other builders.

5) EV3 Cartwheel Robot
This robot is pretty simple, but it is a fun and interesting way for a robot to move around.

6) Spinning Top Factory
Really cool example of automation on a small scale. This looks like a really great project, though it also requires the EV3 Educational Set. The building instructions are available here.
7) EV3Game
This is a project that is featured on the Lego website with full building instructions. It is a robot version of the old cup and ball game. I am not sure how difficult it really is to track where the ball is, but it might be a fun project to try to tweak and speed up the software to see if we can raise the difficulty.
8) Ice's Giant
I really like this robot. It achieves a real humanoid feel that is not easy to build into a robot. I was disappointed to see that the instructions are not in an easy-to-use form and that it also needs the EV3 Educational Set. We are going to see if we can make a variation of this robot using the EV3 Home Set, so look for it in a future post. Instructions for Ice's Giant are available here.
9) Lego EV3 Clock
This is the 3rd edition of the Time Twister Robot by Swedish builder Hans Andersson. Although, it is not the most practical clock in the world, it is probably one of the more fascinating ones to watch.

10) Lego EV3 Turtle
Really cool turtle created from an EV3 set. I love the way it walks and the retractable head is a fun touch. I don't think building instructions are available for this one.
EV3 Robots from TeachKidsEngineering
I hope you enjoyed these amazing robots as much as we have. Don't forget to check out our EV3 creations.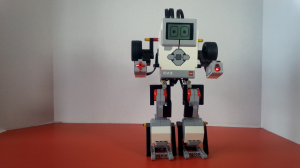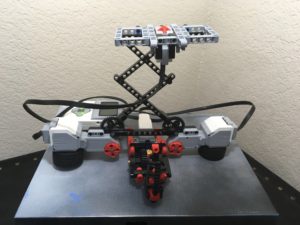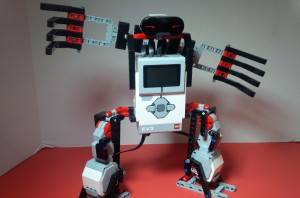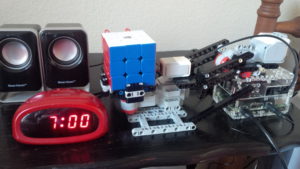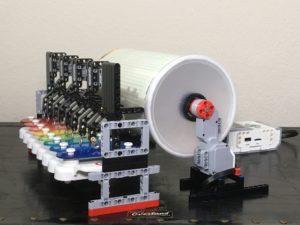 For more amazing videos visit and subscribe to our Youtube Channel.
And check out some of the great books below for great Mindstorms lessons and ideas.
Want to keep up with the latest projects and resources from Teach Kids Engineering? You can subscribe to the page and follow us on Facebook, Youtube, and Pinterest.